How to update my credit card info
You can update your payment information directly in the FeedOtter app as an Admin or Owner of the account.
Go to your FeedOtter account >
Settings
>
Plan + Billing
.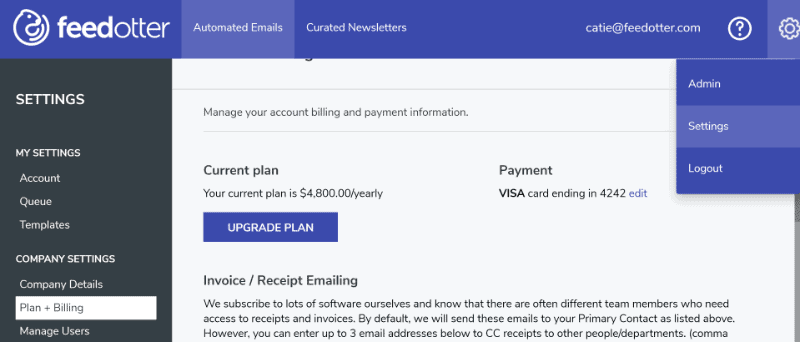 Your billing info in FeedOtter.
Here, you should see Your Subscription Plan and Payment Information. Under Payment Information, click the
Edit
button.
Fill in the new credit card information as shown and click
Save.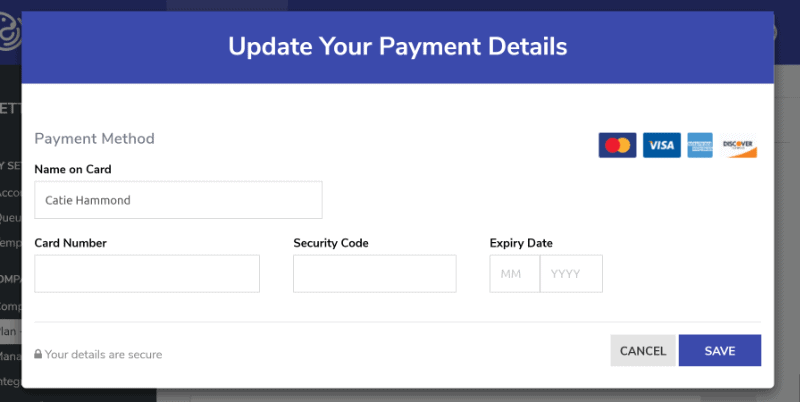 Update your payment info.
From here, your new credit card information should be updated and shown on the
Plan + Billing
page of your settings.