Customizing the subject line of your email is a great way to make a unique headline that attracts more clients to read your emails. There are many different ways to draw people in with your subject line.
There are many different ways to market your email, starting with the subject line! It's important to use a unique and interesting subject line so clients will be more likely to read your emails, therefore going to your website for my content.
The subject should be unique and interesting to grab the readers, but should always deliver on its promise. "Clickbait-like" subject lines will grab clients initially, but they will soon decide it's not worth there time and mark it as spam. We recommend using something like the title of the first post or a quick preview into what the client will see in the rest of the email.
Customizing Subject Line in FeedOtter
FeedOtter allows you to change the subject line quick and easy! Go to your
Automated Email
and click
Edit Campaign.
​

​
Then in the
Subject/From
tab, the
Subject line
appears underneath the reply-to information.
​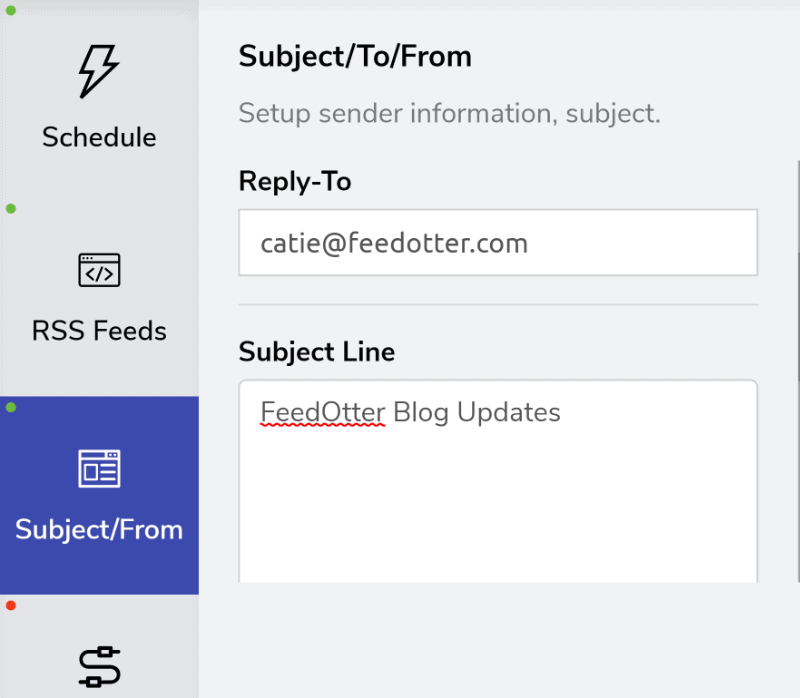 ​
Here, you can type in a custom subject line in the text box provided.
Inserting Title of Post, Time of Day in Subject Line
With FeedOtter, you can also add the title of the first post and/or the date and time of the email. To do this, go back to the
Subject line
of your Automated Email.
Below the text box is
Subject tokens
. Click the token you would like to include in the subject line.
​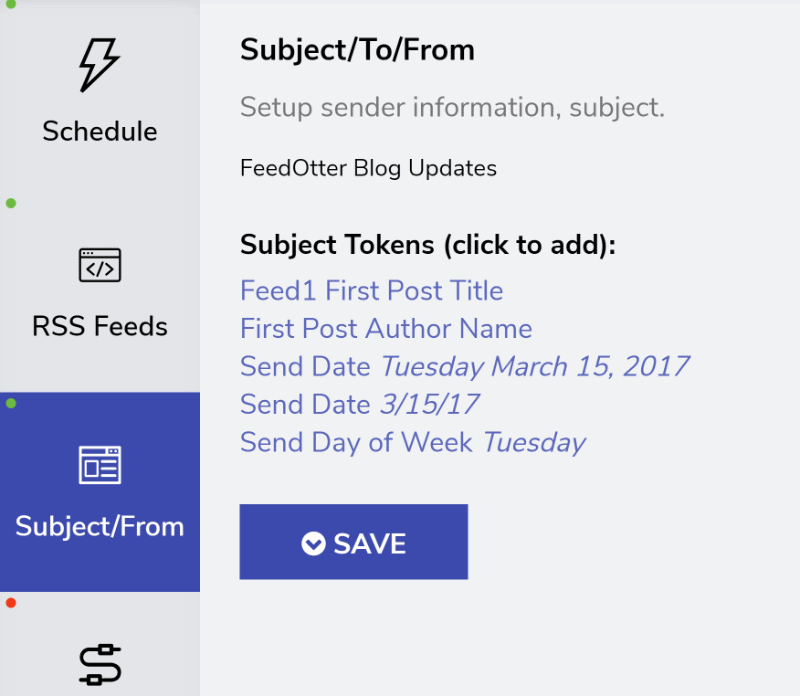 ​