The first time you connect FeedOtter and MailChimp you will be prompted to setup a connection. This is a simple 1-click process thanks to the MailChimp Auth process.
Click the
Connect to MailChimp
button
You can add multiple MailChimp connections to your account. This is perfect for consultants that want to manage multiple customers' automated emails.
​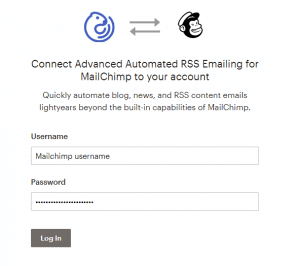 ​
You're all set! MailChimp is connected to your account and can be used to create and send newsletters with FeedOtter.