Now that you've set up your automated email campaign, finish the automation by connecting MailChimp.
The first time you connect FeedOtter and MailChimp you will be prompted to setup a connection. This is a simple 1-click process thanks to the MailChimp Auth process.
Click the
Connect to MailChimp
button
Note: You can add multiple MailChimp connections to your account. This is perfect for consultants that want to manage multiple customers' automated emails.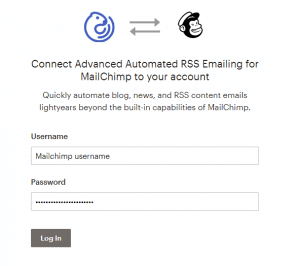 Now that FeedOtter and MailChimp are connected it's time to select a MailChimp folder. This is where FeedOtter will put the automated emails it creates. This is only important from an organizational standpoint but it is required that you have at least 1 folder (we want you to stay organized).
Then select the Audience. This determines who will receive your MailChimp RSS email.