Upgrading or downgrading your subscription
How to make changes to your features and service level.
To make changes to your FeedOtter subscription plan:
Click the
Gear
icon in the top-right corner and click
Settings.
Next, go to
Plan + Billing
in the left-hand column.
​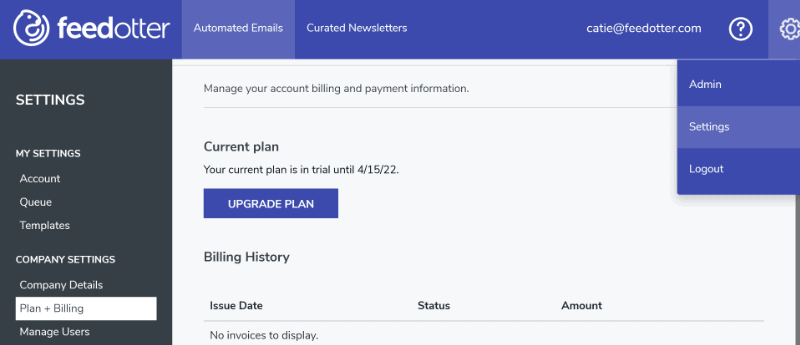 ​
​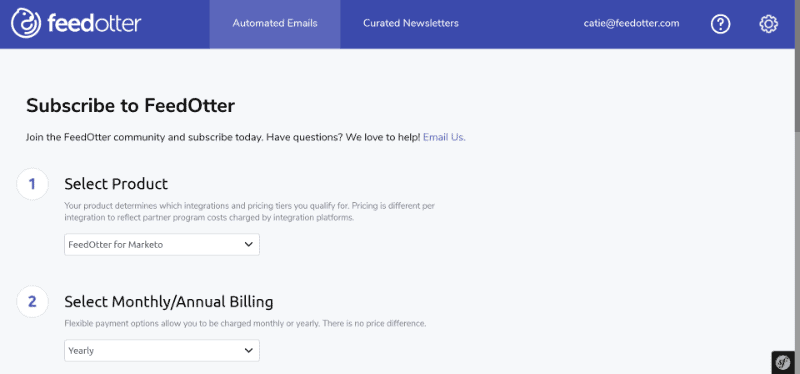 ​
First, select which Marketing Automation platform you will be using and if you would prefer to bill monthly or annually.
Then, scroll down on the page and choose your plan.
​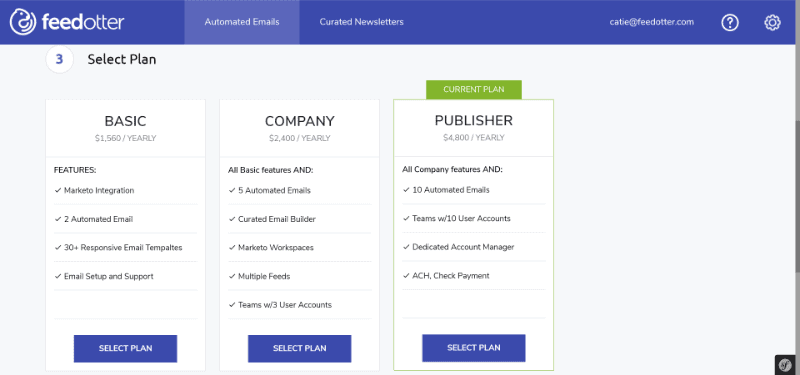 ​
This details the basic features for each plan. Choose
Select Plan
underneath the plan you would like to subscribe to. For more a more detailed guide on features for each plan, check out our
pricing page
.
Then click
Subscribe
at the bottom of the screen.
​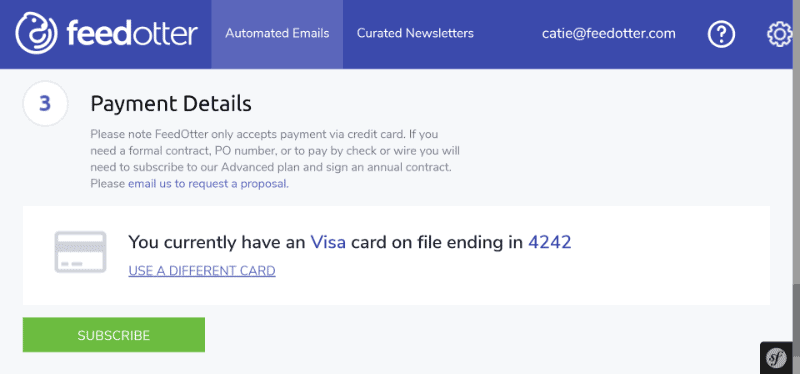 ​
Now you're all set! Your plan is successfully updated and your billing information should reflect that on your next invoice.