Discussion of the permissions required for the FeedOtter Marketo integration.
Security is important to us at FeedOtter. We've worked closely with Marketo's API team to ensure we have access to as little of your data as possible. Here you can read what Marketo data FeedOtter has access to.
FeedOtter requires 2 permissions to operate. Both of them pertain only to Marketo Assets:
Approve Assets

; used to approve emails in your Marketo account.

Read-Write Assets

; used to create emails, email templates, folders, default programs, and email programs in your Marketo account.
In certain advanced Marketo installations that use Workspaces FeedOtter may also require permission to create emails and email templates in the Design Studio. These permissions look like this: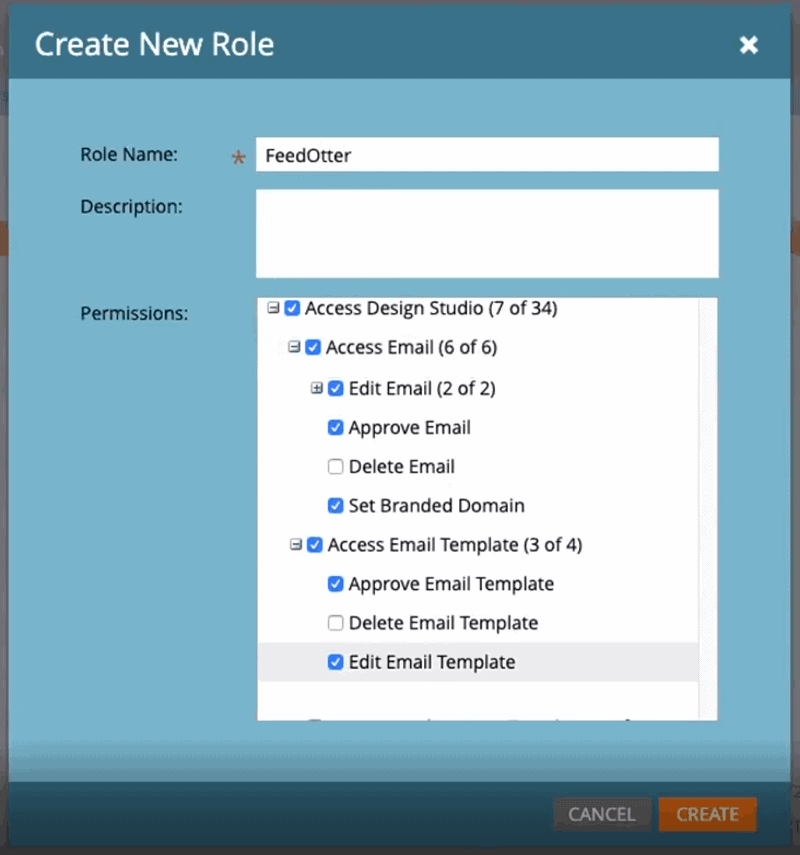 FeedOtter NEVER accesses your leads, email addresses, employees, or company information. As described in the previous section we only create and manipulate assets.