Create your first curated issue
Click on the New Issue button.
​
​
Once the edit window is open click on the Add Content button. A panel opens displaying available content from your Content Sources. Click in the dropdown and choose one of your sources. If you do not have any sources you can click the Add Source or Manage links to do so. Items you have bookmarked will appear in the Content Queue source.
​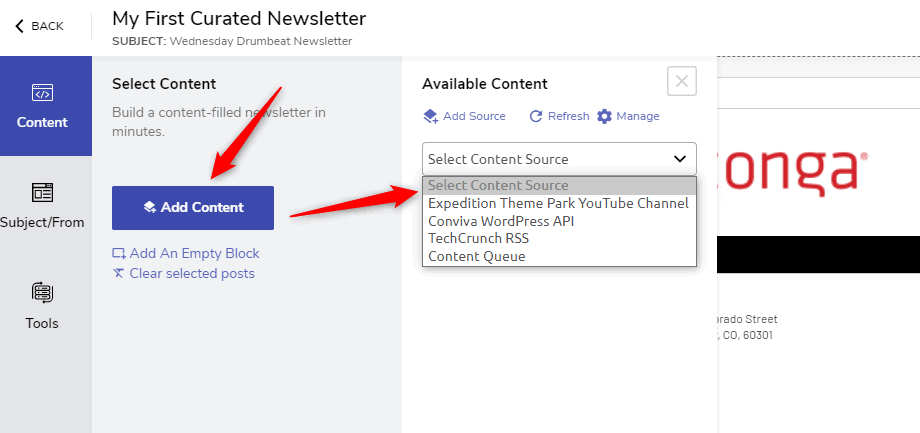 ​
When you select a source, content from that source will appear below the dropdown.
​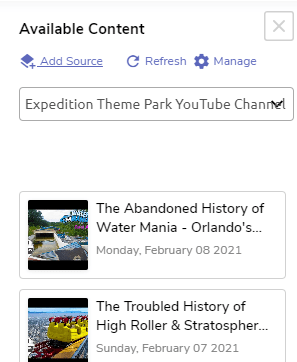 ​
Click on a block of content to add it to your email.
You will see the preview window update to show the content placed in your email. For the sake of example click on several posts to add 3-4 posts to your email. At this point you *could* click the Publish button but you can also re-order the selected posts and edit their text/images if desired.
​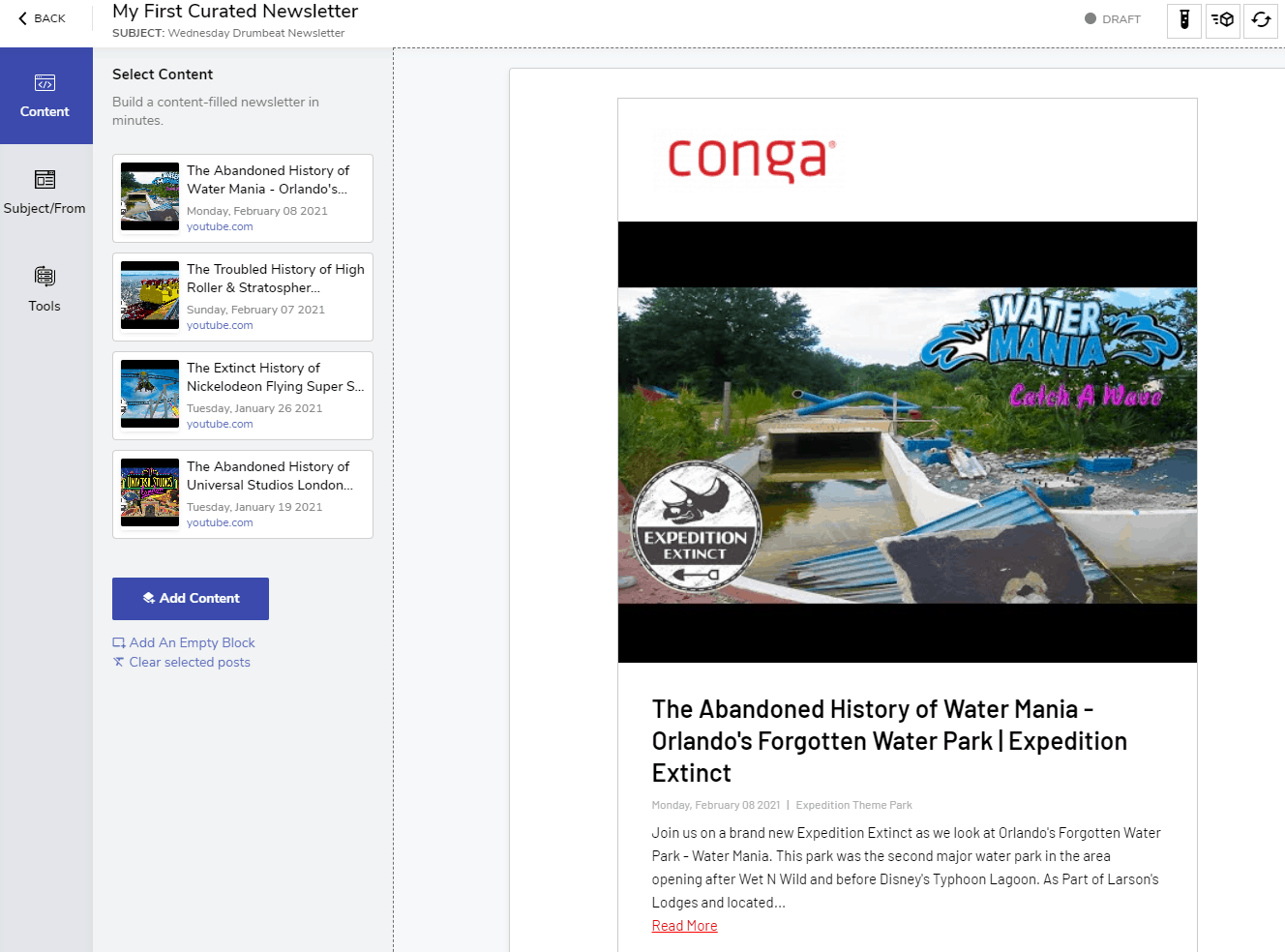 ​
You can re-order your selected posts by hovering over the content block and dragging the MOVE icon up and down the list of posts.
​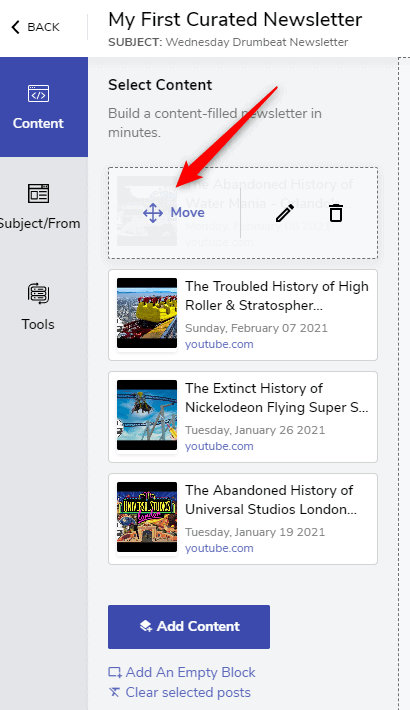 ​
You can also edit the text, image, and call-to-action details by hovering over a post and clicking on the pencil icon. Data that is typically editable is:
Image (upload a replacement)
If you make changes to these fields that do not show up in the preview window it means the current template does not support changing that field. Editable fields will vary from template to template.
​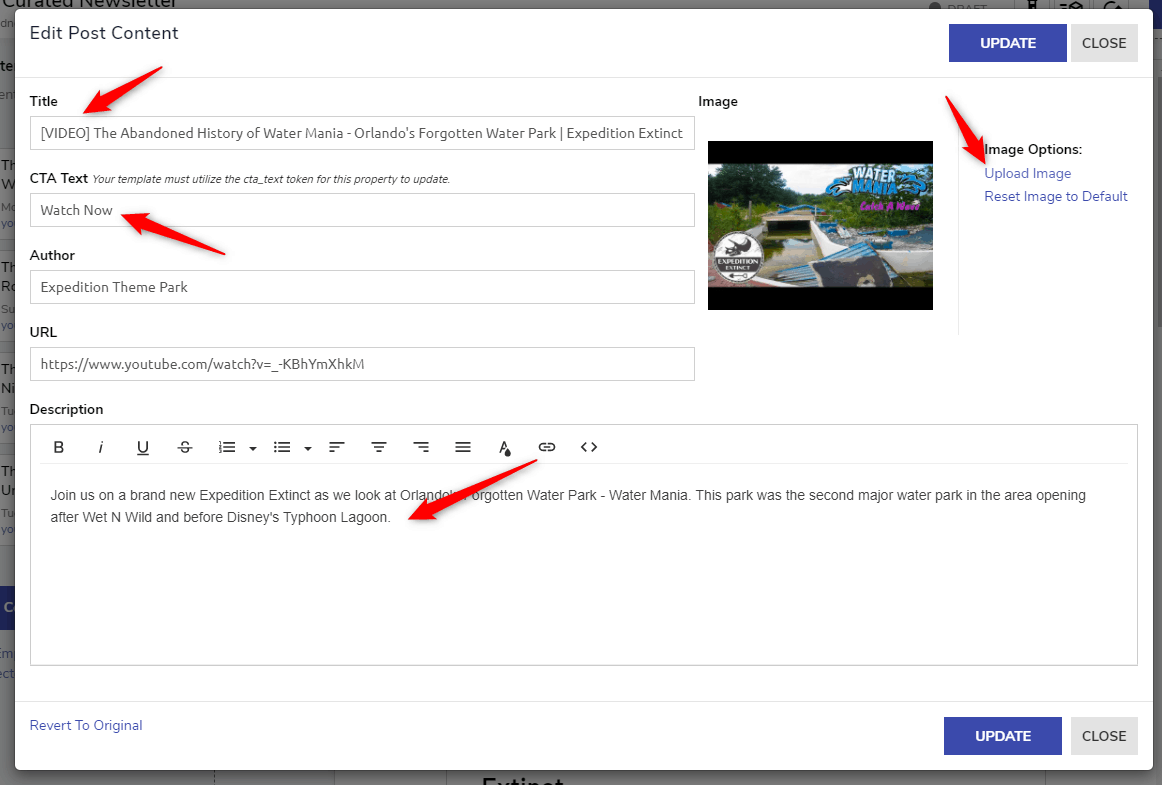 ​